Print of www.smithonline.id.au on Friday 08Dec2023 Page : Items For Sale
---
Items For Sale

The items on this page are available for sale. Arrange to see the items or make an offer by contacting gregsmith@smithonline.id.au or mobile 0429 863 906. Pickup only from Wilson, Western Australia.


Paragon Fine China Coffee Set
Paragon "Francesca" coffee set complete with 6 cups, 6 saucers, coffee pot, sugar bowl and milk jug. Made in early 1970s. Never been used. A great example of a fine china set. Make an offer over $400. Full sized images :
Image1
,
Image2
,
Image3
.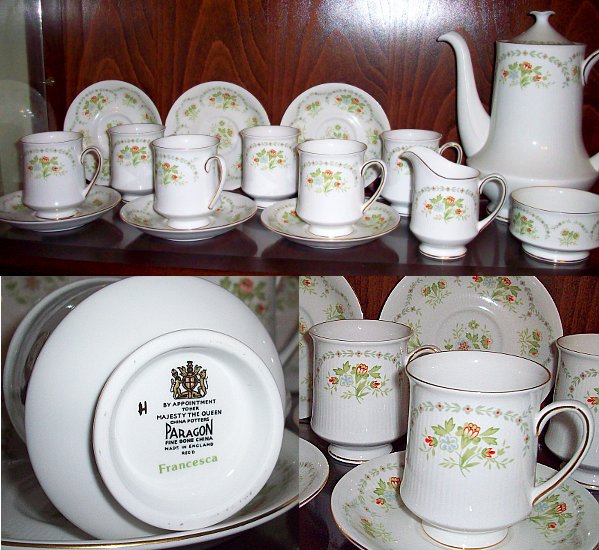 ---
Print of www.smithonline.id.au on Friday 08Dec2023