Telfer Images
Here's some random images from Telfer - some are "stolen" from other people (thanks!). Random order really.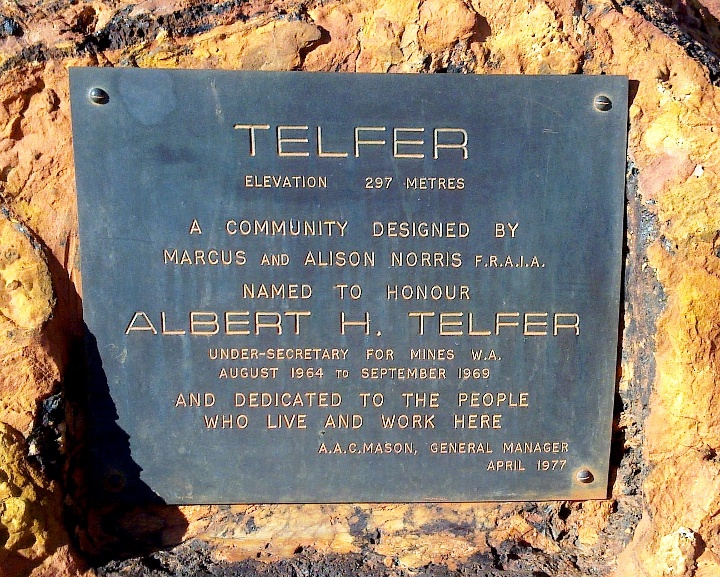 The plaque that commerates the opening of the original town.
Telfer is no longer a town - it's a fly in fly out camp. But you can read the history on Wikipedia.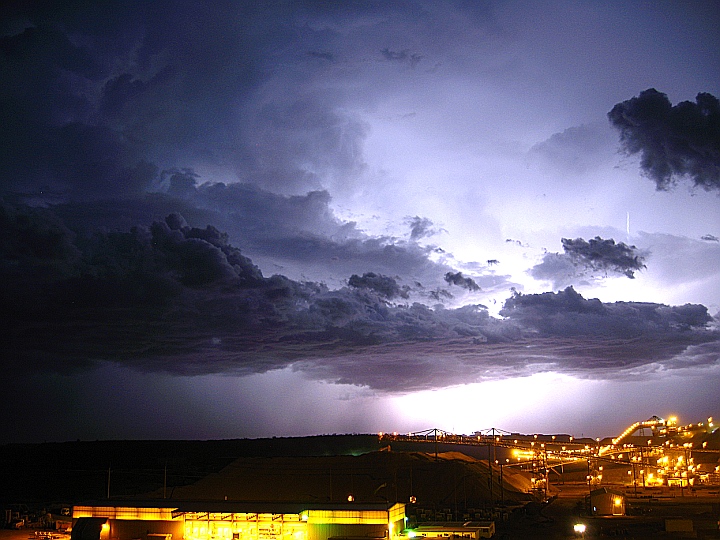 Lightning Feb 2011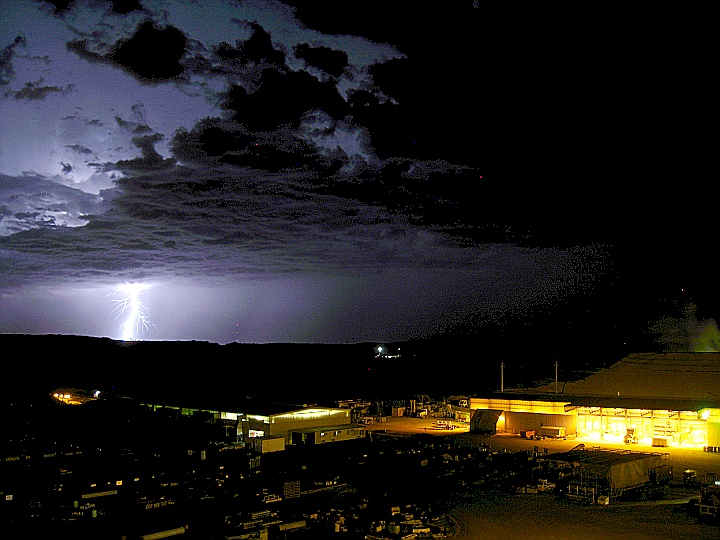 Lightning Feb 2011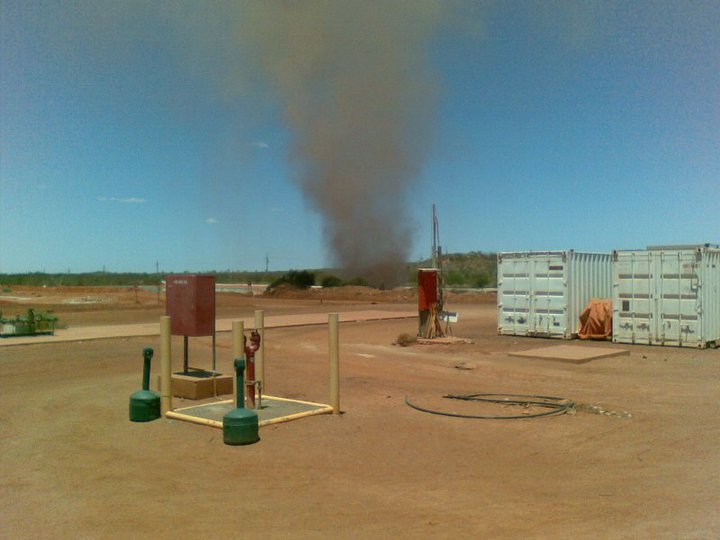 Willy Willy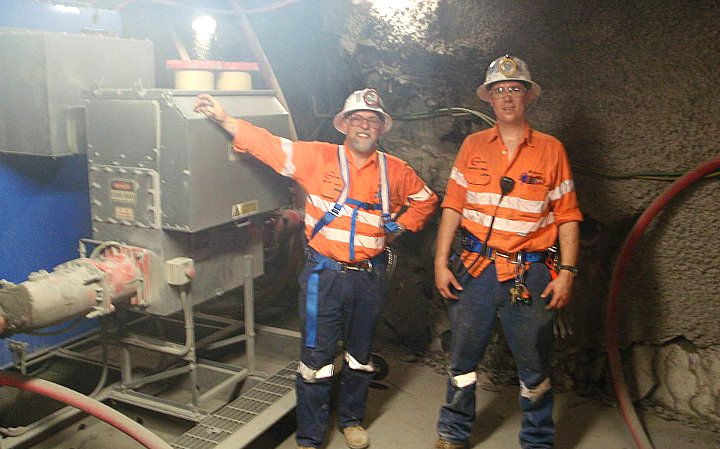 About 1km underground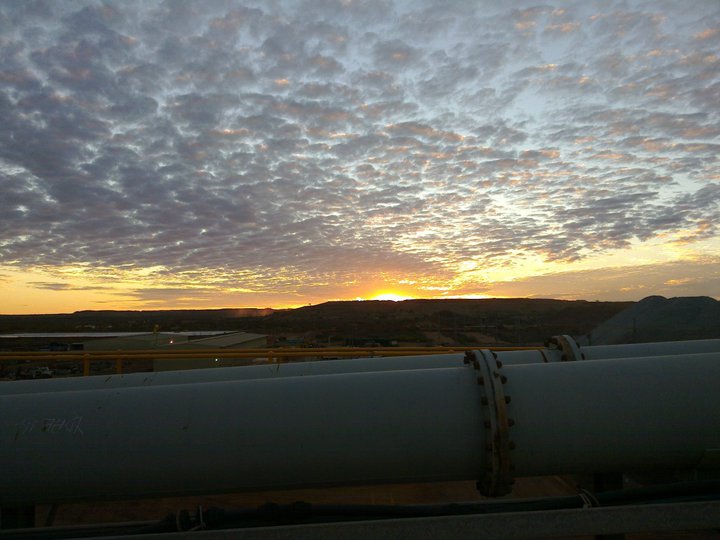 Sunset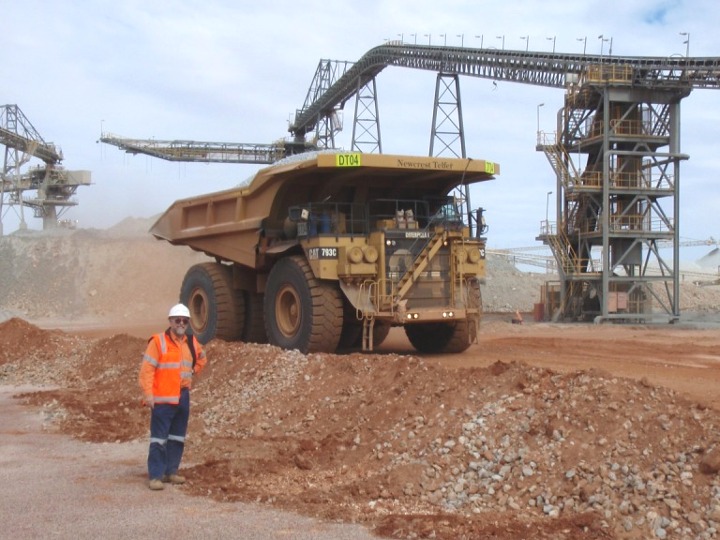 Haulpack truck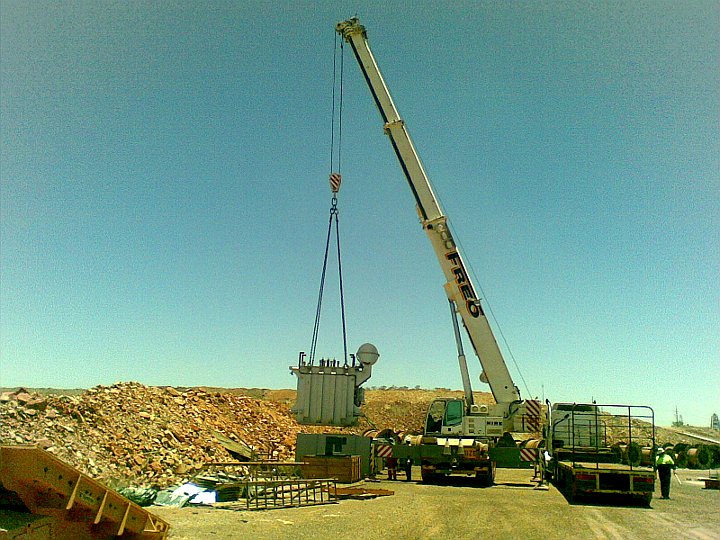 SAG Transformer Lift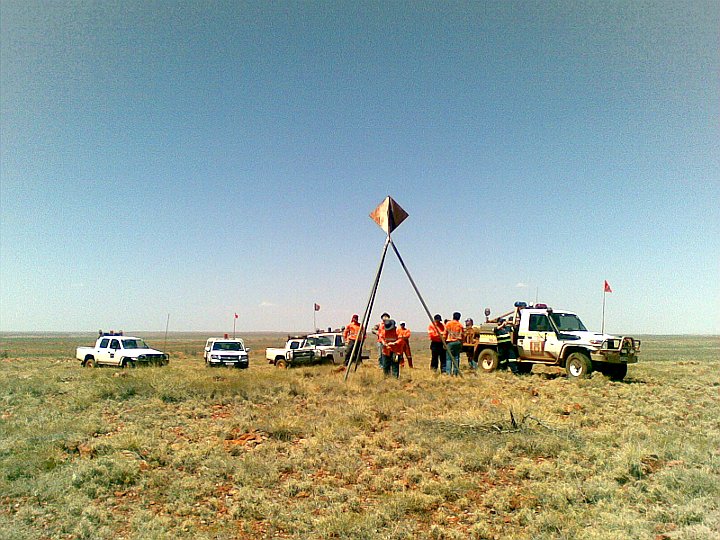 4WD Training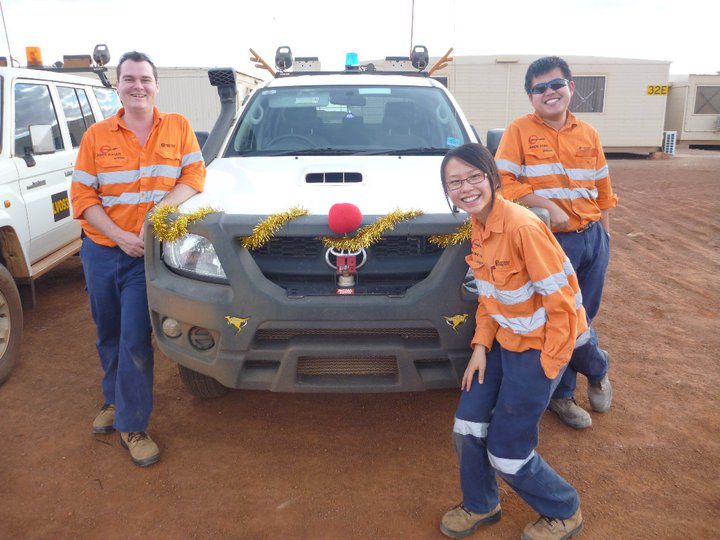 Xmas 2010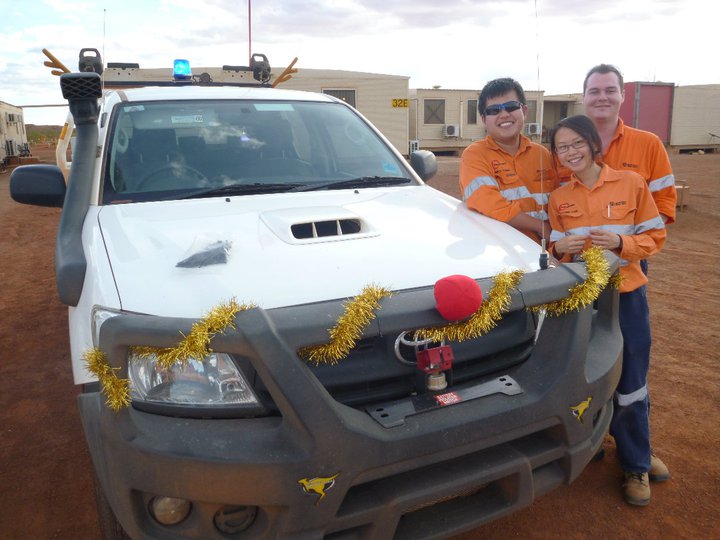 Xmas 2010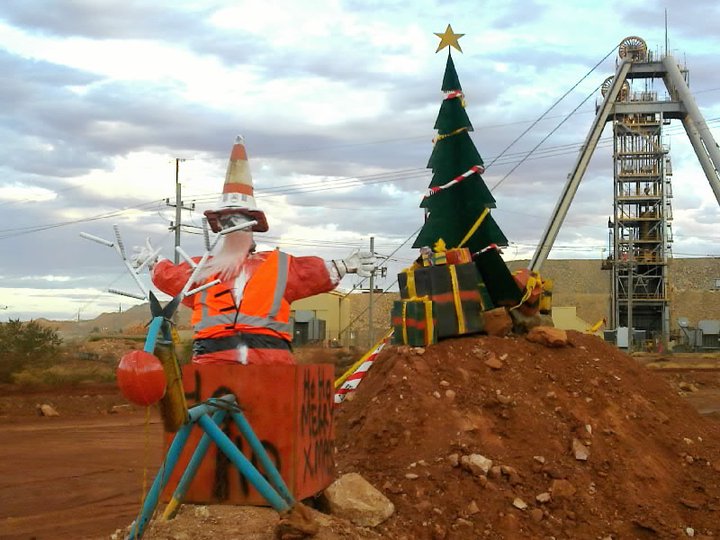 Xmas 2010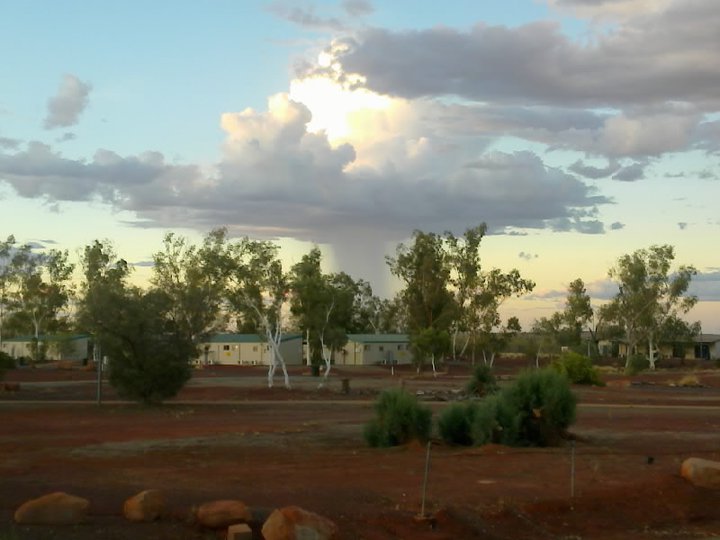 Desert Rain in the distance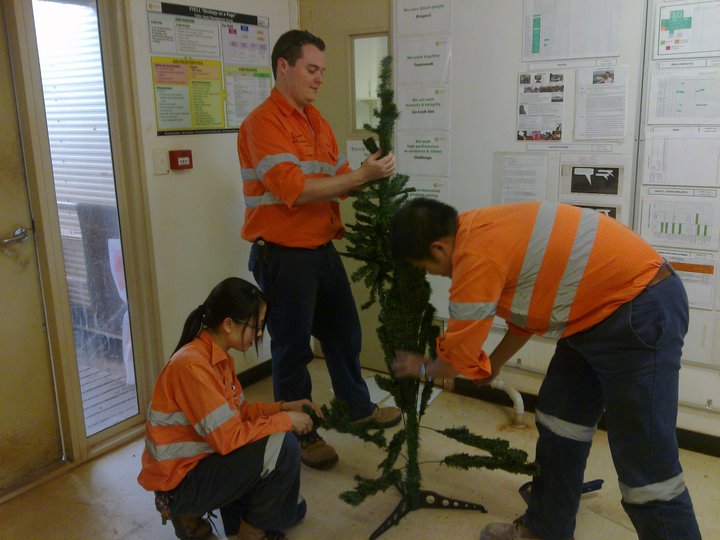 Xmas 2010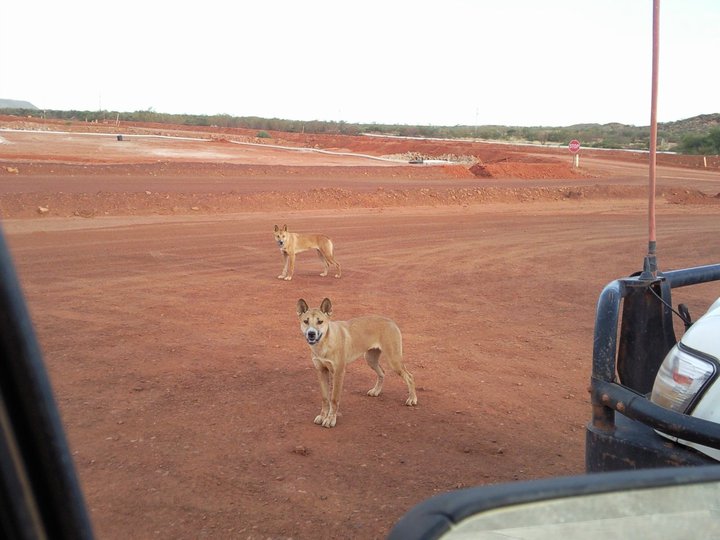 Dingoes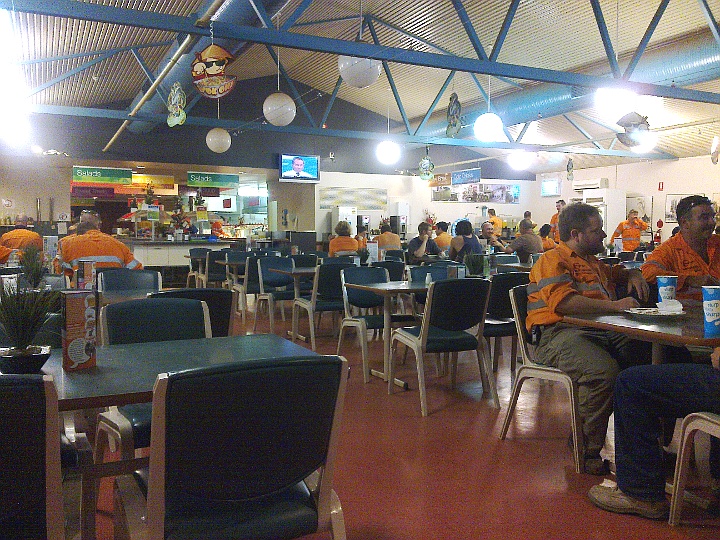 Main Mess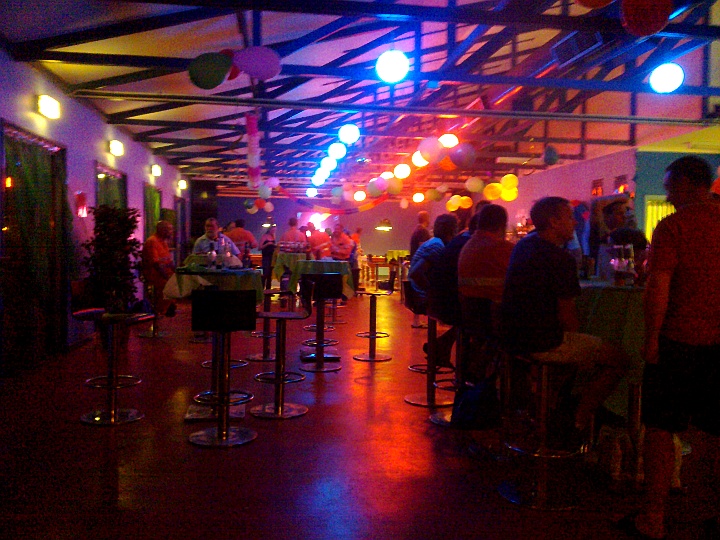 The Galsh Bar (Wet Mess)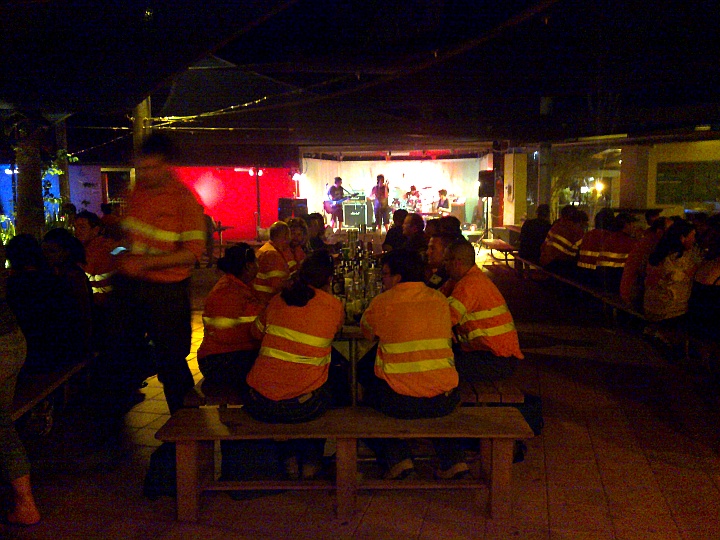 Outdoor Pub Area - (this photo on New Years Eve 2010 - live band playing)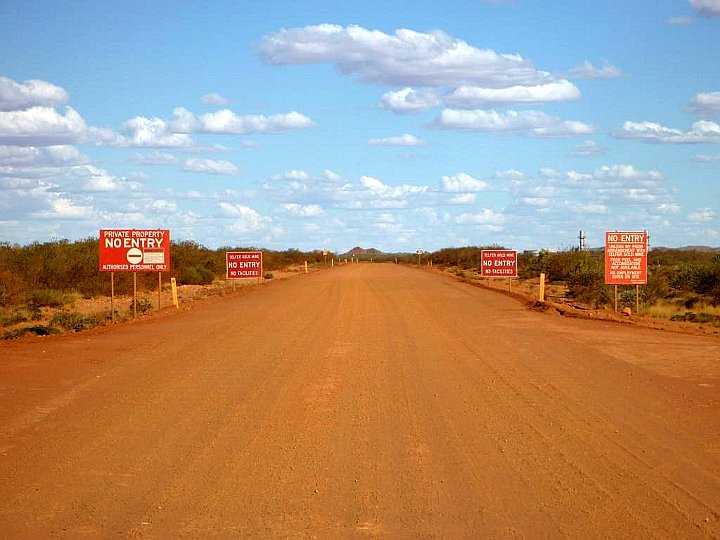 The road to Telfer
(by stufossil)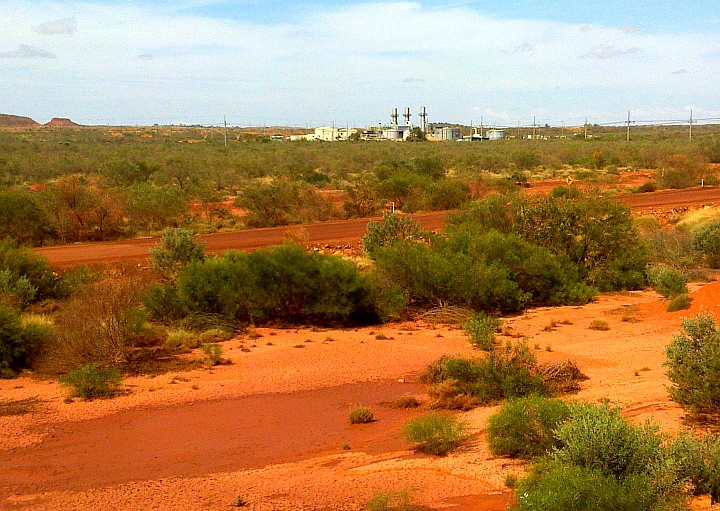 View of the Powerstation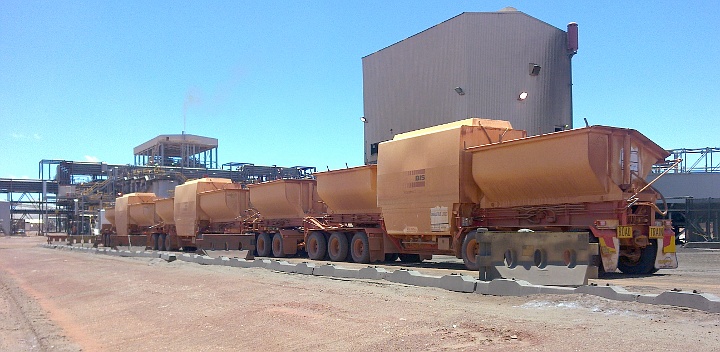 Road Train at Telfer - Being some 400kms from the port efficiency is important.
These road trains bring in diesel fuel and take out the copper/gold concentrate.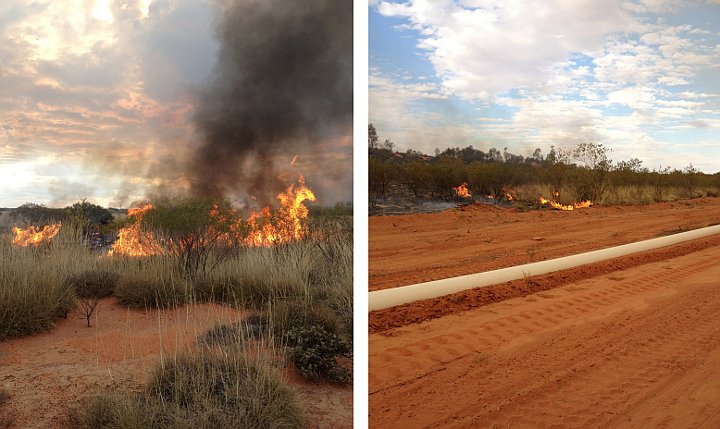 In July2012 we had some scrub fires in our borefields. Lots of smoke very visible from the Village.
The benefits of a good firebreak are evident!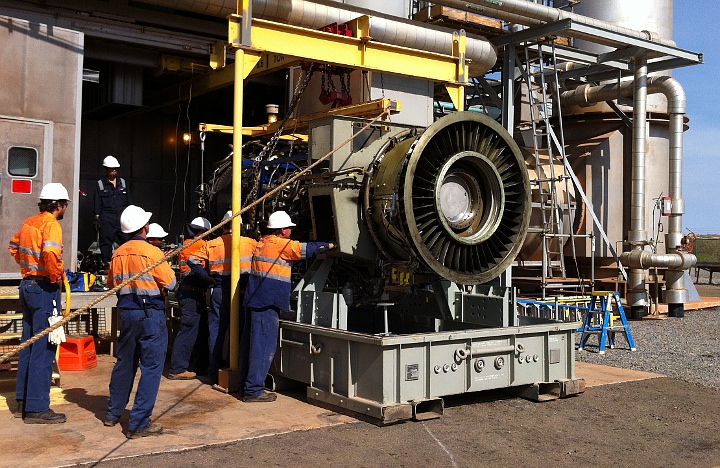 Telfer is primarily powered by 3 of these jet engine turbines.
This one had reached it's 50,000 hours and so goes back the factory for a rebuild.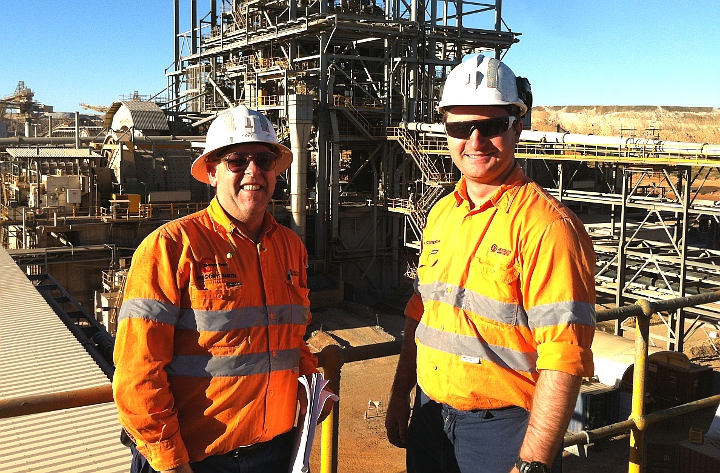 Me and another Greg in July 2012 with the Mill building in the background.